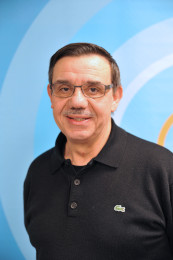 Dear Partners,
It's my great pleasure to welcome you, finally back to face-to-face, on September 15-17, 2022 in Aix-en-Provence for the 6th EUS-ENDO congress.
As previously, the first day will be fully dedicated to live surgery/broadcast from Paoli-Calmettes Institute to the Palais des Congrès d'Aix-en-Provence ideally located nearby the city-center.
The second day will be highly interactive between the participants and the experts with oral communications and symposia.
Worldwide experts on EUS and Endoscopy have been invited to present and/or demonstrate the latest developments of technologies (ERCP, ESD, Therapeutic EUS, etc….) during live demonstrations. New scopes as well as new accessories will be showcased.
The third day will be dedicated to hands-on sessions, 6 stations will be available for ERCP, EUS-FNA, T.EUS (cyst drainage). This will be a great opportunity to use different kind of accessories as Axios, Spaxus, Nagy stents and many other EUS materials
The main goal of this meeting will be to demonstrate the complementarity of EUS and ERCP for bilio-pancreatic diseases, and to show new procedures such as radiofrequency ablation of bilio-pancreatic cancers, cholangio-pancreatoscopy, confocal laser endomicrsocopy, etc…
Around 250 participants are expected to gather around renowned speakers meanwhile partners will present their latest cutting-edge technologies.
We look forward to meeting you at EUS ENDO 2022 in Aix-en-Provence, the capital of Provence!
Yours sincerely,
Dr Marc Giovannini